Payday 3 and 2022's biggest disappointment are the next Xbox Game Pass headliners this September
Plus, you can already play Lies of P right now.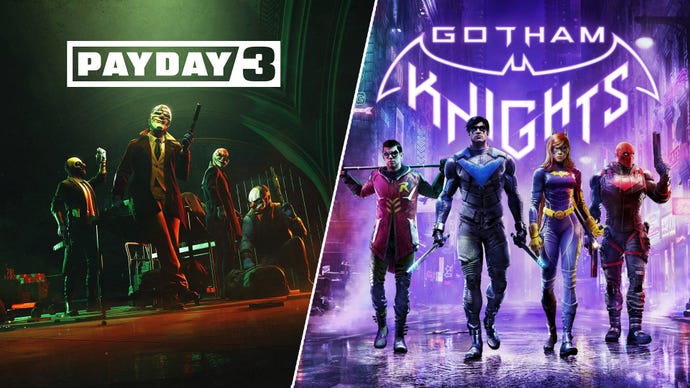 We're coming towards the end of September, so Xbox has revealed the next batch of games that will be coming to Game Pass throughout the rest of the month.
Obviously the biggest game to be joining Game Pass in September is Starfield, no one's arguing against that (though it's not necessarily the best sci-fi game to join the service this month). But there are some other worthwhile titles joining the service soon, and Xbox has announced the next batch over on the Xbox Wire blog.
Watch on YouTube
First up is the Bloodborne-inspired Lies of P, a Soulslike all about Pinocchio of all characters that's available from today on cloud, console and PC. While Sherif wasn't too enthused by it in his review, if you already have Game Pass you can make your own mind up about it at the very least. Plus, it does have one small quality of life update that all Soulslikes should include.
Up next, available on cloud and console from September 20, is Party Animals, a party game that is giving off some strong Gang Beasts vibes, except all of the characters are cute animals. "Battle it out across multiple game modes to be the last one left standing in the ultimate competitive brawler," reads a description for the game.
Then, on September 21, heist shooter Payday 3 is coming to cloud, PC, and Xbox Series X/S, offering an obviously radically different game tonally compared to Party Animals.
For something a bit more indie, you could instead check out Cocoon on September 29, on either console or PC. This one comes from the lead gameplay designer of Limbo and Inside, challenging you to "master world-leaping mechanics to unravel a cosmic mystery."
Rolling into next month, last year's Gotham Knights will be available on cloud, PC, and Xbox Series X/S October 3. In it, you play as the Bat Family, i.e. Batgirl, Nightwing, Red Hood, and Robin, all tasked by a dead Batman to look after Gotham.
Lastly, on the same day, also available on cloud, PC, and Xbox Series X/S is The Lamplighters League, an X-Com looking turn-based tactical combat game that has some light Indiana Jones vibes.