What are you playing this weekend?
Open up a beer, say "Get over here and play a video game."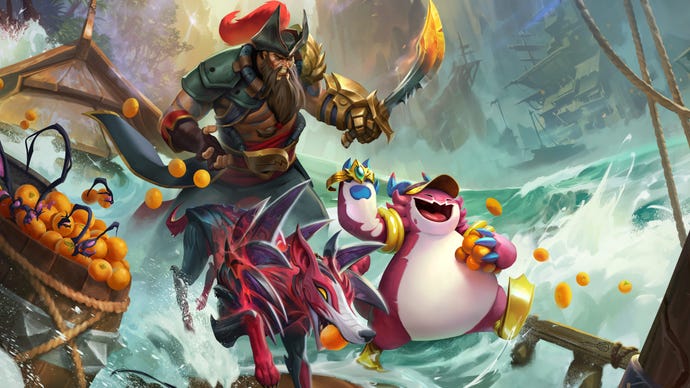 The weekend is here. Thank goodness, right? Because we all need a break.
Not too much is going on with us this weekend. Granted, we're playing games, but we're doing other things that get us out of the house and into the sunshine - or at least someone other than where we work, sleep, eat, and shower.
This weekend, we're going out with friends, heading off to a festival to eat, drink, and shop, playing around with our Steam Deck, and trying out a demo for an upcoming game.
Kelsey Raynor, Guides Writer - Something to unwind with
This weekend, I plan to do very little. I'm tired of Starfield, and fancy spending time with more compact games to unwind. So, I'll be trawling through my Steam library for an indie I haven't yet played. Not sure what just yet.
Other than that, I'll probably have a few beers and play party games with friends and see what the new mid-set in Teamfight Tactics is all about. Other than that, I'm off for a nice meal to celebrate a friend's birthday and will probably wind up watching a movie or two. I've been really into action movies lately, and the worse it is, the more entertaining. If you have any recommendations, let me know!
Rebecca Jones, Guides Writer - Danganronpa Another Episode: Ultra Despair Girls
I have lately found myself as the delighted owner of a Steam Deck, which means that it's finally time to turn to the pile of games in my library that I'd held off on starting over the past few months because I reckoned they'd be better on Steam Deck.
I have also lately found myself being that person who's way too into Danganronpa and so have committed to experiencing the whole franchise — games, novels, manga, anime, the lot. As a fun coincidence, the next game up for me to play is Danganronpa Another Episode: Ultra Despair Girls, which happens to be one of the games on my Steam Deck pile.
It's high time for my two hyper fixations to have a profitable conversation this weekend, I think.
Stephany Nunneley-Jackson, News Editor - Howl (demo)
This weekend, I plan on attending an arts festival that is held annually in my county. It's rather fun, and my mother enjoys going with me to look at cool things I cannot afford nor wish to bring into a house already cluttered with items I no longer need or that have outgrown their usefulness. Still, there's lovely glasswork, some really cool jewelry (I love earrings and big rings!), crafts, loads of tie-dye, plenty of unhealthy food and wine tastings from the local vineyards, live music, and all of the shops are open on Railroad Street. Plus, Saturday is supposed to be rather lovely weatherwise, so I plan to enjoy it and get some Vitamin D in the process.
Other than that, I plan on playing a demo I downloaded off Steam. It's for the turn-based tactical folktale game Howl with visuals resembling living ink that paints the story of a dark fairytale world as you play.
Set in medieval times, a 'howling plague' has disrupted the land, and all who hear it, turn into savage beasts. You play as a deaf hero searching for a cure with only weapons and wit to stay safe from harm. You will need to plan up to six steps in advance to outmaneuver opponents, during which time you will also craft your own prophecy by weaving a piece of scripture during the fight.
It sounded interesting to me, and I liked the looks of it, so I figured I'd try the demo out. I've really been into demos of late, so I will probably scour Steam for others over the weekend. You can help a gal out by suggesting some if you like.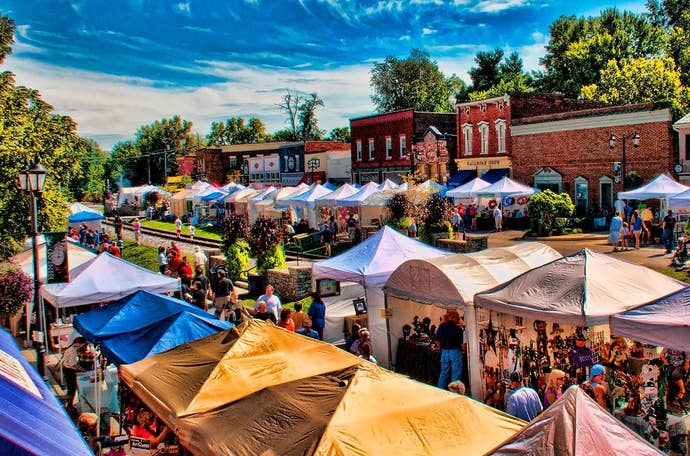 That's about it for us. What do you plan on doing this weekend? Are you playing anything new? Old? Sort of new or sort of old? Or are you planning on taking a break from games over the weekend? Let us know!