Nintendo Direct September 2023 edition - watch the presentation here
Find out what's in store for Switch owners this winter.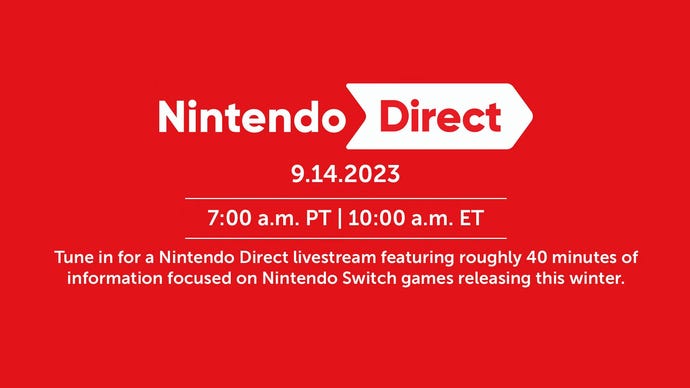 Nintendo is set to air its latest Nintendo Direct presentation later this morning - or afternoon, depending on where you live.
You should hang around and watch it with us.
The presentation will last roughly 40 minutes and will focus on Nintendo Switch games set to release this winter.
Nintendo has a few games on the slate for the fall that we know of, such as Detective Pikachu Returns, Super Mario Bros. Wonder, WarioWare: Move It!, and Super Mario RPG. Today, we will find out the schedule for the rest of the year and maybe even into early 2024.
Today, we could hear about the rumored new Donkey Kong game, and something F-Zero-related is supposedly in the works alongside a Metroid Prime remaster. Those are just rumors, however, so keep that in mind.
Details could be provided on the upcoming Princess Peach title, the remastered version of Luigi's Mansion: Dark Moon, Dragon Quest, and possibly more.
We'll just have to watch and see.
The September 2023 Nintendo Direct kicks off at 7am PT, 10am ET, 3pm BST, 4pm CEST.