Helldivers 2 prepped to plunge onto PC and PS5 February 8
Helldivers 2 finally has a release date.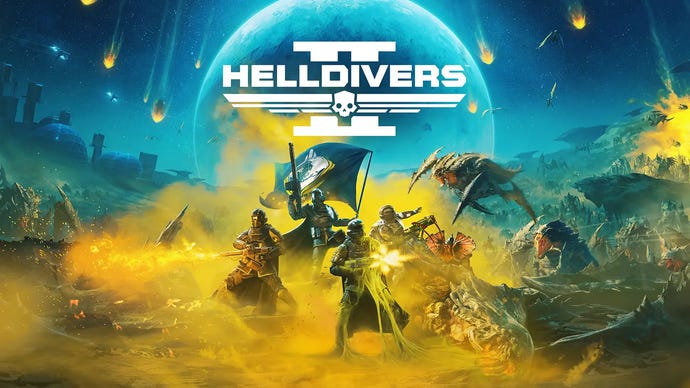 Helldivers 2 just got a release date reveal at the Sony State of Play. As of right now, we now know that Arrowhead Game Studios' alien shooter will be dropping for PC and PS5 on February 8.
To see just one of the many challenges you'll face on your mission for Democracy, give the latest video a watch below featuring studio CEO Johan Pilestedt and team taking on a formidable Bile Titan.
Alongside a new trailer, pre-order bonuses were announced for the game. First, you'll choose between the Standard Edition and the Super Citizen Edition, which includes additional content.
The extra goodies in the Super Citizen Edition include a DP-53 Savior of the Free armor set and the Will of the People cape. You'll also gain access to the MP-98 Knight submachine gun.
In addition to those, you'll have the Super Citizen status for your Helldiver, and an add-on minigame, Stratagem Hero, for your ship. You'll also receive access to the Premium Warbond content for Steeled Veterans.
Now, with the pre-order bonuses, you'll receive three armor sets: TR-7 Ambassador of the Brand, TR-62 Knight, and TR-9 Cavalier of Democracy.
Helldivers 2 places you and your friends in the shoes of galactic soldiers defending the merits of democracy, freedom, and human liberty from the hordes of alien invaders, is a totally non-satirical shooter. You'll be able to use absurd amounts of firepower to blast your way through hundreds of aggresive alines begging for the sweet kiss of freedom. Complete various missions, adjust your loadout, and immerse yourself in glorious dismemberment.
The original Helldivers was a well-liked top-down shooter that found a home in the hearts of its own diehard audience. Helldivers 2 - a significant genre leap from top down to a third person shooter - looks to recapture the same energy of the original, albeit with a drastically improved new engine that could very well tempt a new wave of fans to try it out.
What do you think of Helldivers 2? Let us know below, as well as whether you'll be picking it up come February 8.