Baldur's Gate 3 is finally leaving early access on Mac
Baldur's Gate 3 is gonna have another big week soon, with a new patch and the release on a new platform.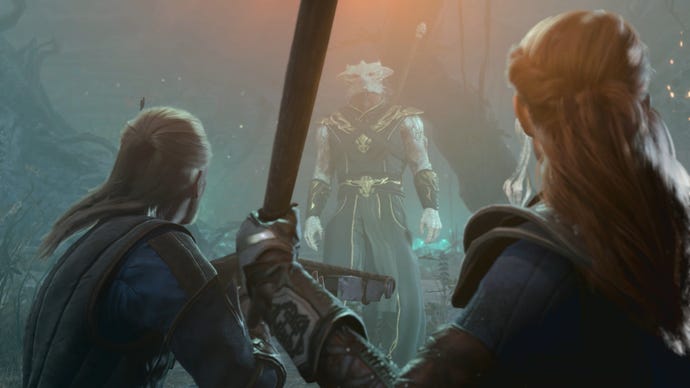 There's seemingly no stopping the Baldur's Gate 3 train. After the landmark success of the PC version, the subsequent release of the PS5 version, and the recent confirmation that the game will arrive on Xbox Series X/S before the year's end, developer Larian has one more platform on the docket to release the game to.
The developer announced that next week, on September 21, the game will finally leave early access on Mac. Support for Apple's platform means anyone who owns the game on Steam will be able to play it on Mac, just like they can on their PC and Steam Deck. The experience should be seamless, because saves will also work with the Mac version.
September 21 is also when patch 3 for Baldur's Gate 3 will be released. This is the game's third major update less than a month on from its launch out of early access.
Larian didn't say what we can expect from patch 3, but the second patch made changes to Karlach's epilogue that involved recording new lines. The patch also brought so many bug fixes - particularly for the game's third act - alongside several performance updates.
So far, patch 3 is looking like it's going to continue that trend, but official patch notes typically arrive once the patch has been released.